An Inventive Leader in PWC, Boat, & Pontoon Docks & Ramps
Innovative Outdoors is an industry leader in providing inventive docking solutions. Our line of products, including the ShoreDocker™ Boat Ramp Systems, are changing the way boats, personal watercrafts (jet skis), and pontoons are launched, docked, and stored. Constructed and assembled with safe, simple, and sturdy materials, our products are made to accommodate a wide variety of shorelines to save you time, effort, and expense.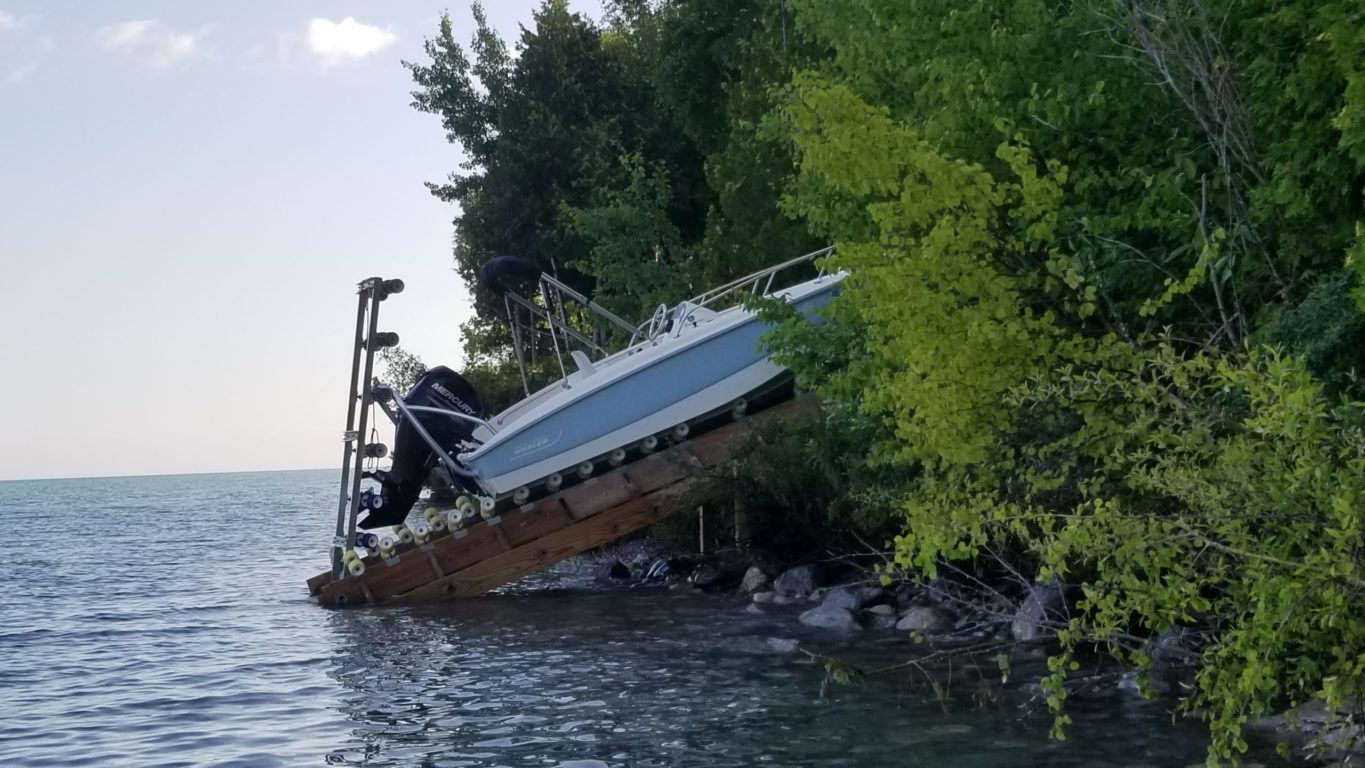 ShoreDocker Boat Ramp Kits
ShoreDocker™ Boat Ramp Kits are the easy and economical way to dock your boat, pontoon or personal watercraft. Imagine the security of storing your boat over dry ground! Everything is included for these simple-to-build kits, except pressure treated lumber. Instructions easily guide you through building your customizable ramp, including hints on how to add supporting legs and joining extra sections. There are three models, each comprised of hot-dipped galvanized steel, aluminum, and stainless steel parts. All bracing, brackets and fasteners are included with each model and accessory kit.